4 Best Online Learning Platforms for Software Developers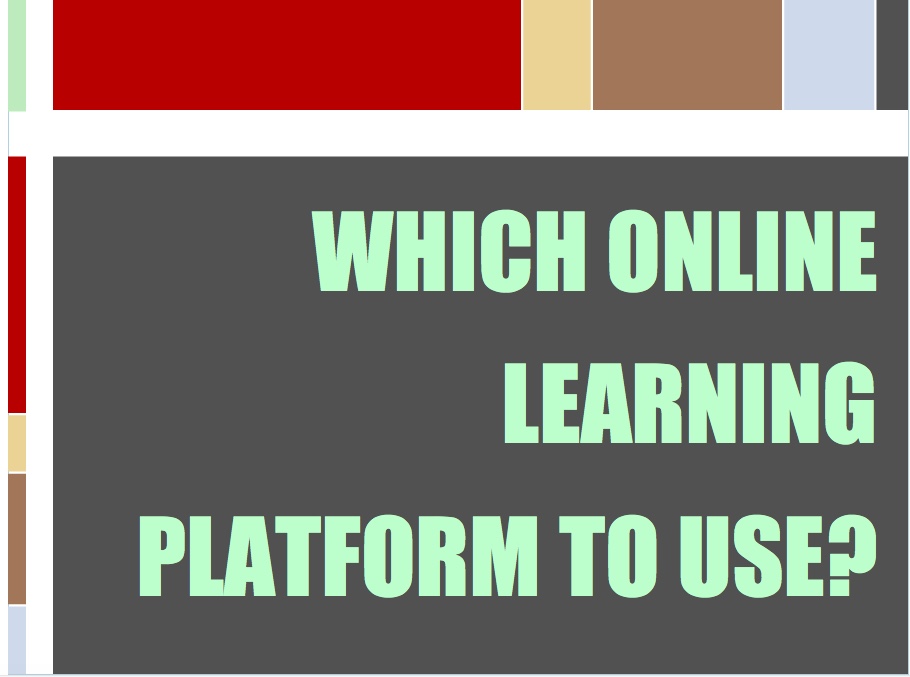 The way we learn has changed a lot in last few years. I can still remember my school and college days when the only learning medium was physical books and instructor led class room lectures. Senior students of our college and professors were the only source of information about which books are the best on a topic. We used to regularly visit brick and mortar libraries to check books on the subject we were interested in.
Though it was acceptable, this way of learning was certainly not optimal and convenient. Technology is changing so fast that any technical book purchased today will be of little use or no use in two or three years time. My bookcase still contains books on Java 2 and Oracle 9i which I will probably never use in future.
However, at the core of my heart I still love physical books. I like the smell of the pages of a newly bought book and I enjoy the childish delight when the right side page volume reduces gradually as I go from start to end of the book. But there is a middle way for me. Now I buy physical books on subjects with comparatively less depreciation value e.g. books on Algorithms and Design Patterns that are unlikely to change much in decades.
For books and tutorials on programming languages and frameworks I now completely rely on online learning platforms. Online learning platforms are mostly subscription based. So, you need to pay a monthly or annual fee to get access to the books and tutorials. Currently lot of tech companies are buying group subscriptions for their employees. So check with HR if your company is providing the same benefits. Main advantage of online platforms is that you can learn at your own pace, you can watch a lecture as many time as you want and you can do all this at a time convenient to you.
To help you find the best online platform, I am sharing my experience after trying some popular platforms.
Safari books online is my favourite online learning platform. Recently they have totally revamped the platform to include lots of video tutorials and audio books along with almost all technical ebooks. Safari book online accompanies an iOS and Android app so that you can learn on the go. I regularly use the app during my daily commute to office. You can also download ebooks, video courses and audio books for offline viewing. Monthly charge for individuals is around $40 which I think is not much considering the value and convenience that this platform provides. This platform has also introduced live webinars on popular topics. I am sure if you try this out, you will never regret.
Lynda.com is a subsidiary of Linkedin. This platform also provides subscription based usage model. Lynda does not offer ebooks. But this platform has a rich set of online video courses. This platform will guide you through the best courses applicable for you based on the career path you choose. Monthly charge for Lynda is $20 for the basic option which should be sufficient for most of us. However, please note that, basic account does not include offline viewing of courses. Apart from great technical courses, you will get access to tons of photography related courses at no extra cost. So, if photography is your hobby then Lynda.com has got you covered. On completion of each course, it also offers a certificate as a proof that you have completed the course. This might be helpful if your employer reimburses the cost of taking courses.
Udemy is also a very popular online learning platform. Pricing model for this platform is different from the first two specified above. You can buy technical courses from Udemy for a fixed price determined by them. You can download and keep the courses for lifetime and learn on your own pace. However, availability of so many courses on a single topic makes it difficult to decide which one to use. So, I would suggest to buy a course which is used by your friends or colleagues.
Coursera offers online courses offered by popular universities like Sanford, Illinois, Johns Hopkins University, Duke University and so on. The experience with Coursera is more close to a classroom curriculum. For each session there will be some assignments and quizzes. There is also discussion forums formed by the participating students to discuss on the course material. So, you will be able to clarify your queries here. At the end of the course there will be a final test and grades will be provided. There will be a specific time window between which you can take the course. Employers generally give more importance to coursera certificates. So, this can be helpful for the job hunters.
There are other popular online learning platforms like Codecademy, Khanacademy etc. However, I have found the above four platforms to be most useful. If you have any question or need further guidance, please let me know in comments section. If you have linked the article, please share with your friends to help them.